ALL PICTURES AND VIDEOS HERE: >>
Some of my friends say that sometimes I have weird dreams. Roller dance with wheelchair community was one of my latest dreams. Can you imagine how exciting it was when one day the organizers of Miss Wheelchair Canada 2018 contacted me and asked me to help with dance workshops and performance at the Gala show for the event. It was a blessing. It was an amazing experience. Everyone in our wheelchair-roller dance group had different physical abilities though we had the same passion for Life and Dance, everyone – on his own wheels! That's why we had only 2 evenings for practices but we did our best and had great time together during our workshops and on the stage.
Here is a video of us. Wheelchair & Roller Dance Owl performance at the Gala show of the Miss Wheelchair Canada 2018 on August 25th, 2018 with my lovely three Roller Owls & with beautiful candidates from Toronto, Edmonton, Vancouver and other areas.
Thanks for the inspiration ladies. Thanks to all the organizers. Special thanks to outstanding person Olesya Kornienko. Thanks to Roundhouse Community centre for having us. God bless you all. I wish Wheelchair Community will get more help from the society.
DANCE everyone and Never give up!
with love, Lana Shahar
ALL PICTURES AND VIDEOS HERE: >>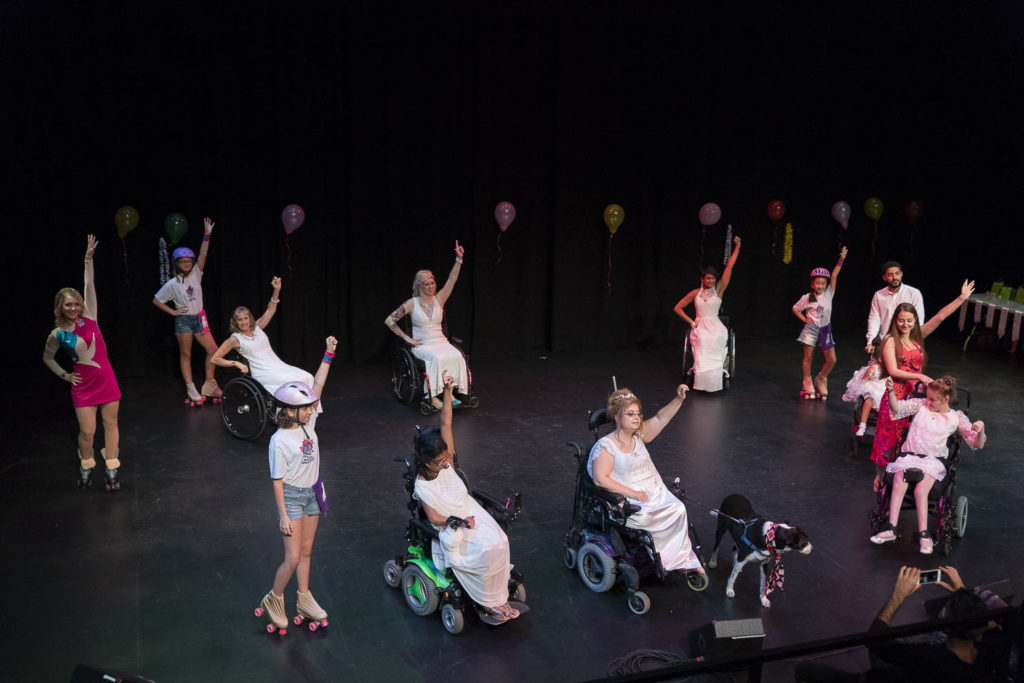 Photo credit: .
Music: Never Give Up by Sia. Choreography: Lana Shahar.
Roller Dance Owl for www.misswheelchaircanada.ca