Yay! New Roller/Inline skating season at Hamilton Community Centre!
Nov. 15, 2017 – Dec.13, 2017
Roller/ Inline Skating Beginner: 6-12 yrs, Wed., 7:45pm-8:30pm, $26.25/ 5 sess., 2116292
Roller/ Inline Skating Intermediate: 6-12 yrs, Wed., 8:30pm-9:30pm, $35.00/ 5 sess., 2116296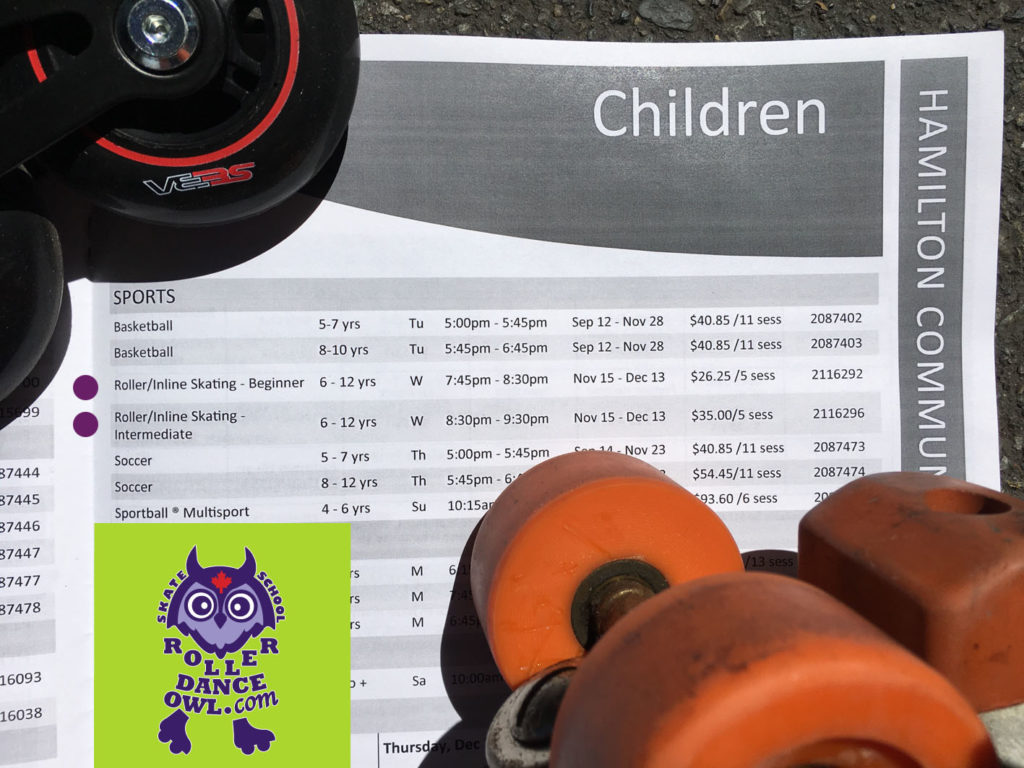 June 17, 2017.
I am so so pleased that my program Roller Dance Owl generated such a positive feedback and interest in public. In July-August 2017 I will start my first term of working as a contractor for the City of Richmond at Hamilton Community Centre. It's the best gift ever to celebrate the first anniversary of Roller Dance Owl Skate School. We have reached a new level of our development, and there are so many great new things awaiting us in the future! I am very excited about expanded opportunities of spreading my love for roller skating around my lovely city of Richmond. I am looking forward to bringing Roller Dance Owl Program to other cities as well. On Mondays and Tuesdays, the lessons will run as usual – at Salvation Army (Richmond Community Church). The Wednesday classes will take place at Hamilton CC.
Get ready for the sunny season 2017! Join Roller Dance Owl skate classes July 5 – August 23 at Hamilton Community Centre. Learn how to stop, how to stop without stoppers, how not to fall and how to fall, how to skate safely, how to skate gracefully, how to skate slalom (make tricks on skates), how to skate in style and following the beat. When winter comes, use all acquired skills on ice.
5140 Smith Dr., Richmond BC, Hamilton Community Centre.
Phone: 604-718-8055
Wednesdays in the gym (July 5 – Aug 23 [8 sessions])
•6:00-6:45pm (Beginner 5-8 years old)
•6:45-7:30pm (Beginner 9-12 years old)
•7:30-8:30pm (Intermediate 6-12 years old)